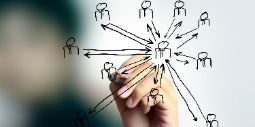 The Fatal Flaw of STAKEHOLDER CAPITALISM
The problem with STAKEHOLDER CAPITALISM remains, in my interpretation, primarily ontological.
What does that mean? It means that when we "see the world" as a fragmented array of constituents who lay normative claims on the economy, or an Organisation, or the State, we quickly forget that such a perspective is necessarily incomplete.