"For there is always light, if only we're brave enough to see it. If only we're brave enough to be it." - Amanda Gorman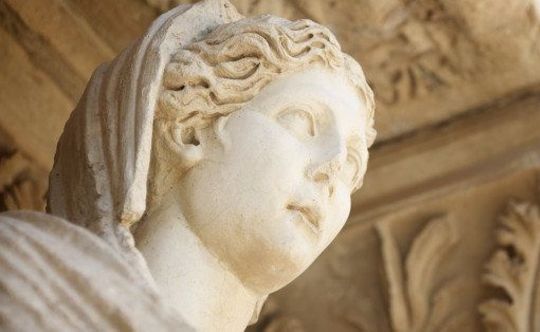 modern sages wanted
To steer our quest we would love to engage with a number of distinguished "sages" who are passionate about human-centric change, bridge theory and practice in their work, and are willing to provide guidance and personal wisdom.
We are planning to arrange a series of semi-public interviews to gain inspiration and insights, explore core questions and topics, and constructively critique the evolving narrative.
Our intention is to offer the resulting learnings also to an interested audience here - as part of a new series about "Leaders for Humanity".
For each interview we will create appropriate pre-readings and transcripts on the website, point to further work by each interviewee – and seek to adopt a highly interactive method of joint inquiry throughout the sessions.

NEW:

 
LEADERS FOR
HUMANITY

Leaders for humanity with henry mintzberg
WATCH THIS SPACE
Are we missing
any modern "sages"
who could provide insights and illumination for our questions? Please get in touch via our contact form!
OUR BUCKET LIST
Our quest is to organise over 100 interviews and more than 50 exclusive use cases, combining decades-worth of practical experience and cutting-edge research, to present compelling ways towards good organizations for a Good Society and a renaissance of virtuous leadership.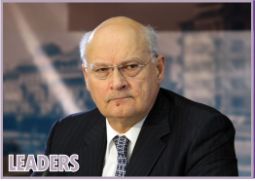 Stefano Zamagni
Professor Zamagni is the author of several books, including Microeconomic Theory and Civil Economy and Paradoxes of Growth, both published in 1997. The Economics of Common Good, 2008, Avarice, 2009. In addition, he co-authored History of Economic Thought,OUP, 1995 and 2005; Living in the Global Society, 1997; Non-Profit As Civil Economy, 1998; and Economics; An European Text, 2002; Multiculturalism and identity, 2002; Relational Complexity and economic behaviour, 2002; The Italian non profit at the crossroad, 2002; Civil Economy, 2007; A civil economic theory of cooperative firm, 2005; Economic Theory and Interpersonal Relations, 2006; Cooperation, 2008; Markets, money and history. Essays in honour of Sir John Hicks, CUP 2008; Cooperative Enterprise, 2010; Dictionary of Civil Economy, 2009. Avarice, 2009.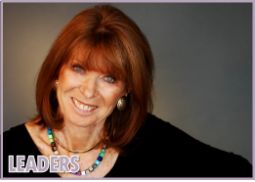 Margit Osterloh
Margit Osterloh is Professor (em.) for Business Administration and Management of Technology and Innovation at the University of Zürich, Switzerland, and Permanent Visiting Professor at University of Basel.
Margit Osterloh received an honorary doctorate from Leuphana University Lüneburg. She was a member of the «Deutscher Wissenschaftsrat» (German Council for Science and Humanities) until 2011 and a board member of three big companies in Switzerland and Germany. She was also President of the Equal Opportunity Commission of the University of Zurich (1996 – 2000). Her main research areas are organization design, corporate governance, research governance, knowledge management, gender issues, refugee policy, organizational ethics and aleatoric democracy.
And above all she was Antoinettes' academic teacher, mentor and doctoral mother who started to ignite the passion of understanding how to turn organizations from suffering machines into lovely and good communities.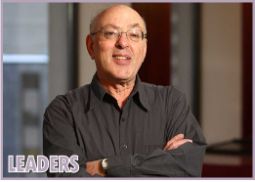 Henry Mintzberg
In 2004, Mintzberg published a book entitled Managers Not MBAs which outlines what he believes to be wrong with management education today. Mintzberg claims that prestigious graduate management schools like Harvard Business School and the Wharton Business School at the University of Pennsylvania are obsessed with numbers and that their overzealous attempts to make management a science are damaging the discipline of management. Mintzberg advocates more emphasis on post graduate programs that educate practicing managers (rather than students with little real world experience) by relying upon action learning and insights from their own problems and experiences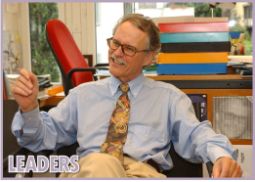 Bruno Frey
Bruno Frey is Permanent Visiting Professor at the University of Basel. He was Professor of Economics at the University of Zurich till 2012, distinguished Professor of Behavioural Science at the Warwick Business School at the University of Warwick, UK from 2010-2013 and Senior Professor of Economics at Zeppelin University Friedrichshafen, DE from 2013-2015. Frey is Research Director of CREMA - Center for Research in Economics, Management and the Arts, Switzerland and Co-Founder of CREW - Center for Research in Economics and Well-Being at the University of Basel. Bruno Frey seeks to extend economics beyond standard neo-classics by including insights from other disciplines, including political science, psychology and sociology. But above all - he is a true revolutionary who has been fighting for a more holistic and pragmatic economics for all his life.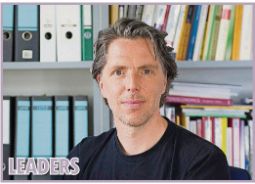 Martin Kolmar
Ein grenzbeschreitender Ökonom - an economist who went out to study philosophy and psychology to write about the good life. Martin is professor for economics at the University of St Gallen and at the same time director at the Institute for Business Ethics. His research is at the interface of normative economics, psychological economics, ethics and epistemology. Martin is a highly reflective, deeply interested scholar and intellectual whose engagement with societal problems is heartfelt and thoroughly guiding oeuvre.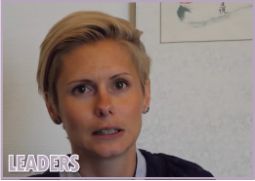 Alica Hennig
A virtue philosopher who walks the talk. She studied philosophy, sociology and psychology with a focus on applied philosophy and ethics but specifically business ethics. Her research fields are business ethics, ethics in finance and Chinese philosophy in business and management. At present she is working on her habilitation in the field of human rights. She has accompanied our book project for its very beginnings - always with a good critical eye only a philosopher can muster!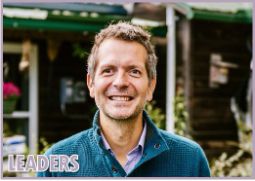 Frederic Laloux
Frederic Laloux's Reinventing Organizations is considered by many to be the most influential management book of the last decade. It has inspired thousands of organizations throughout the world to take a radical leap and adopt a whole different set of management principles and practices.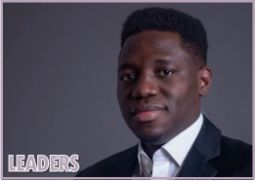 Adeyinka Adewale
Adeyinka Adewale is a Associate Professor of Leadership Ethics and Entrepreneurship at Henley Business School. He is a member of both the Henley Centre for Entrepreneurship and the Centre for Business Ethics and Sustainability. His doctoral research was in the field of business ethics with a special focus on contexts, especially bureaucracies and their impact on employee morality. The research drew on socio-cognitive theories such as the Moral Identity theory and Kohlberg's Cognitive Moral Development theory within the pharmaceutical industry context of a developing country to understand how bureaucratic contexts interact with employees' moral identities. His current research focus spans business ethics, CSR and entrepreneurship in the context of emerging economies. We would love to talk to him as he can give us a very informed understanding on ethics of an neglected continent – we were inspired by his paper on African virtue ethics of Afro-communitarianism.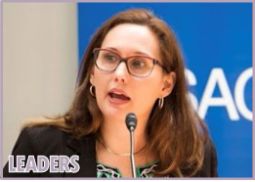 Deborah Rupp
Deborah Rupp is Professor for Industrial and Organizational Psychology at the George Mason University. She conducts research on legal issues surrounding human resource management and equal employment opportunity; organizational justice, behavioral ethics, and corporate social responsibility; as well as issues surrounding testing and assessment by organizations. Her research has been cited in U.S. Supreme Court proceedings, and she has consulted to myriad organizations around the world. Rupp is a Fellow of the American Psychological Association, the Association for Psychological Science, and the Society for Industrial and Organizational Psychology (SIOP). She has published six books and over 100 papers and chapters. We have been citing and admiring her work in the area of justice and ethics for a very long time.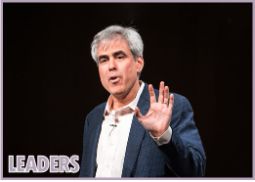 Jonathan Haidt
Jonathan is a social psychologist whose research examines the intuitive foundations of morality. We are fascinated by his stated aim "to draw behavioral science research to create organizations that function as ethical systems, with only minimal need for directly training people to behave ethically." Among other things his work on moral emotions and on the relationship between moral behavior and relational models is groundbreaking work for our thinking. He co-founded the research collaboration at EthicalSystems.org. His next book will be titled Three Stories About Capitalism: The Moral Psychology of Economic Life .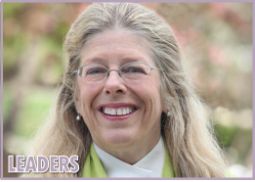 Jane Dutton
My absolute favorite female academic role model (says Antoinette). Jane's research and expertise lies at the intersection of strategy, management and organizations, and psychology. She focused on processes that build capabilities and strengths of employees in organizations. In particular, she examines how high quality connections and identity processes increase employees' and organizations' capabilities. Her research has explored compassion and organizations, resilience and organizations, as well as energy and organizations. Jane has always been reaching out to practice - by co-founding the Center of Positive Organizational Scholarship, by writing practice-oriented books and by consulting. In addition she is a true believer in interdisciplinary research as evident in her writings but also by serving as co-director of ICOS (Interdisciplinary Committee of Organizational Studies), which is the largest interdisciplinary community of organizational scholars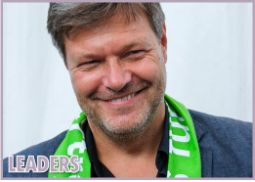 Robert Habeck
Robert Habeck is a German writer and politician. A philosoph by training, a successful novelist and a much discussed about politician he has served as co-leader of Alliance '90/The Greens since 2018 alongside Annalena Baerbock. Habeck while being a pragmatist is outspoken on the problems of the current flavor of capitalism. Him and the Greens are clearly targeting tax evasion, greenwashing, but also the raising inequality in Germany but seek to provide "modern" solutions. Also he was willing to step down from being the chancellor candidate for the Greens because his co-leader partner Annalena Baerbock was ready to enlist herself as the leading candidate - this is how true partnership and co-lived emancipation really unfolds!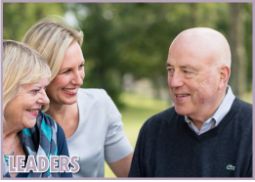 Bill Torbert
Bill Torbert is professor of management at the Carroll School of Management at Boston College, former graduate dean and director of the Ph.D. Program in organizational transformation and a consultant to such organizations as Gillette, Pricewaterhouse-Coopers, Volvo, Lego, Pilgrim Health Care, Danforth Foundation, and the National Security Agency, He is the author of numerous books, including Learning from Experience and Managing the Corporate Dream.
https://scholar.google.com/citations?user=wbAVfoIAAAAJ&hl=en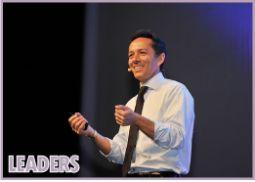 Gianpiero Petriglieri
Gianpiero Petriglieri is an Associate Professor of Organisational Behaviour at INSEAD, and an expert on leadership and learning in the workplace. He directs the Management Acceleration Programme , the school's flagship Executive Education programme for emerging leaders, and is the Academic Director of the INSEAD Initiative for Learning Innovation and Teaching Excellence. Gianpiero's award-winning research and teaching focus on what it means, and what it takes, to become a leader. He is particularly interested in the development and exercise of leadership in the age of "nomadic professionalism," in which people have deep bonds to work but loose affiliations to institutions, and authenticity and mobility have replaced loyalty and advancement as hallmarks of virtue and success. He is another "dream interview partner" as he tackles also head on the problems with leadership development and with business schools - both aspects we also believe are central in our way to a new organisation society.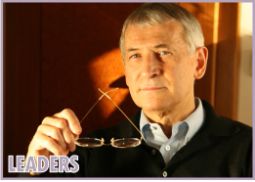 Manfred Kets de Vries
Manfred F. R. Kets de Vries brings a different
view to the much-studied subjects of leadership
and the dynamics of individual and organizational
change. Bringing to bear his knowledge and
experience of economics (Econ. Drs., University
of Amsterdam), management (ITP, M.B.A., and
D.B.A., Harvard Business School), and
psychoanalysis (Canadian Psychoanalytic
Society and the International Psychoanalytic Association), he scrutinizes the interface between
international management, psychoanalysis,
psychotherapy, and dynamic psychiatry. His
specific areas of interest are leadership development, top executive team building, organizational change and cross-cultural management.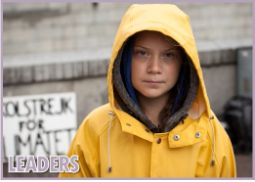 Greta Thunberg
"Greta Thunberg, in full Greta Tintin Eleonora Ernman Thunberg, (born January 3, 2003, Stockholm, Sweden), Swedish environmental activist who worked to address the problem of climate change, founding (2018) a movement known as Fridays for Future (also called School Strike for Climate)." She is an avid fighter against global warming, for climate justice and equity as well as for evidence-based politics. She is of course best known for the movement she initiated: Fridays for Future.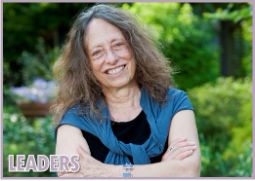 Carol Gilligan
Carol Gilligan is an American feminist, ethicist, and psychologist best known for her work on ethical community and ethical relationships and certain subject-object problems in ethics. Her work with Lawrence Kohlberg on his stages of moral development as well as her criticism of his approach to the stages where she argued that Lawrence Kohlberg's stages of moral development were male-oriented, which limited their ability to be generalized to females. While her findings remain controversial the critique has spurred new research. Gilligan herself went on to become one of the most prominent voices of the "ethics of care". For us it would be a great honor to talk to Carol - also because we are often debating the Kohlberg model (where Antoinette tends to raise the other voice too).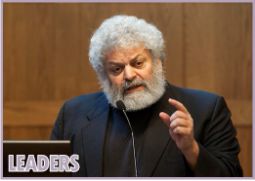 Ed Freeman
Ed Freeman is University Professor and Olsson Professor of Business Administration, and an academic director of the Institute for Business in Society at the University of Virginia Darden School of Business. He holds six honorary doctorates and has received lifetime achievement awards from the World Resources Institute and Aspen Institute, the Humboldt University Conference on Corporate Social Responsibility, the Academy of Management and the Society for Business Ethics. But he is here on the list because he was among the first business professors who clearly articulated that business is always also normative. He is the founder of the stakeholder movement and his insights into applied ethics and business have inspired generations of researchers. Ed Freeman is an inspiration forever - and Antoinette was lucky enough to listen to him as a doctoral student together with Sybille Sachs.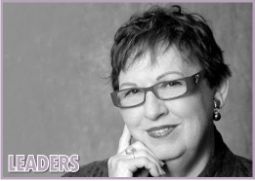 Carol Sanford
Carol Sanford is a consistently recognized thought leader working side by side with Fortune 500 and new economy executives in designing and leading systemic business change and design. Through her university and in-house educational offerings, global speaking platforms, multi-award-winning books, and human development work, Carol works with executive leaders who see the possibility to change the nature of work through developing people and work systems that ignite motivation everywhere. For four decades, Carol has worked with great leaders of successful businesses such as Google, DuPont, Intel, P&G, and Seventh Generation, educating them to develop their people and ensure a continuous stream of innovation that continually deliver extraordinary results.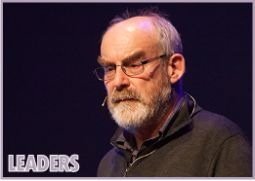 Dave Snowden
David John Snowden (born 1954) is a Welsh management consultant and researcher in the field of knowledge management and the application of complexity science. Known for the development of the Cynefin framework, Snowden is the founder and chief scientific officer of Cognitive Edge, a Singapore-based management-consulting firm specializing in complexity and sense-making.
Julian Birkinshaw
Professor Julian Birkinshaw was ranked 46th in the 2017 Thinkers50 list of the top global management thinkers. His main area of expertise is in the strategy and organisation of large corporations, and specifically such issues as innovation, corporate entrepreneurship, strategic agility and headquarters-subsidiary relationships.He is a Fellow of: the British Academy, the Academy of Social Sciences and the Academy of International Business. He has been awarded Honorary Doctorate degrees by the Stockholm School of Economics (2009) and Copenhagen Business School (2018).Professor Birkinshaw is the author of 15 books, including Fast/Forward, Becoming a Better Boss, Reinventing Management and Giant Steps in Management, and more than 90 articles in journals such as Strategic Management Journal, Academy of Management Journal, Harvard Business Review and Sloan Management Review. Trivia: Antoinette met Julian once at a seminar organized by Nicolai Foss and was fascinated that he talked (in her ears) exactly like Hugh Grant (not the content, just the voice)...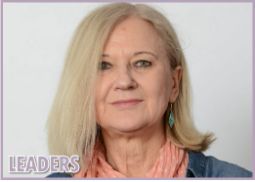 Barbara Misztal
Barbara Misztal is a sociologist with a main focus on problems of trust, social cooperation, dignity, forgiveness and collective memory. In addition she also conducts research in political sociology (particularly in issues of political changes, democracy and public reasoning). Her new book Multiple Normalities: making sense of ways of living, Palgrave Macmillan (forthcoming) enhances sociological understanding of the spectrum of normality by illustrating it with a help of literature. She is the author of The Challenges of Vulnerability: In Search of Strategies for a less Vulnerable Society (Palgrave 2011), Intellectuals and the Public Good. Creativity and Courage (Cambridge University Press, 2007), Trust in Modern Society (Polity 1996), Informality: Social Theory and Contemporary Practice (Routledge 2000), Social Theories of Remembering (Open University, 2003), Action on AIDS (ed. with D. Moss), (Greenwood Press 1990). For Antoinette Barbara is the only trust researcher who ever unpacked vulnerability and linked it to ethics.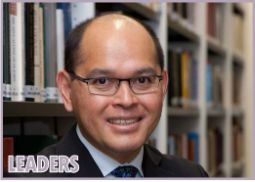 Alejo Jose G. Sison
Alejo José G. Sison, Ph.D., holds appointments from the School of Economics of the University of Navarre, and accreditation as Catedrático (Full Professor) His research deals with issues at the juncture of ethics, economics, and politics, with a focus on the virtues and the common good. His book "The Moral Capital of Leaders. Why Virtue Matters" (Cheltenham, UK/Northampton, MA: Edward Elgar, Ltd., 2003), has been translated to both Spanish and Chinese. He is also co-author and co-editor of "Global Perspectives on Ethics of Corporate Governance" (New York: Palgrave MacMillan, 2006). In 2008 he published "Corporate Governance and Ethics. An Aristotelian Perspective" (Cheltenham, UK/Northampton, MA: Edward Elgar, Ltd., 2008) with a foreword by Jeffrey Pfeffer. His latest sole-author book is "Happiness and Virtue Ethics in Business. The Ultimate Value Proposition" (Cambridge University Press, 2015). We were immensly happy that we found such a good book on corporate governance and virtue ethics!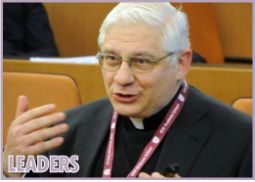 Dominic Mele
Domènec Melé is Emeritus Professor in the Department of Business Ethics at IESE and the holder of the Chair of Business Ethics at IESE. Over the last 30 years, Prof. Melé has researched and written extensively on the areas of economic and business ethics, corporate social responsibility, Christian social thought, spirituality in management, philosophy of management and humanistic management. He has published over 70 scientific chapters and articles in referred journals. We loved his article on humanistic management and his relentless engagement with the humanistic management network - a must on our list!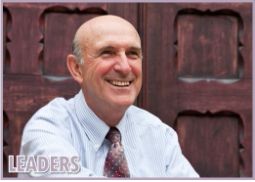 Robert E. Quinn
Robert E. Quinn's life mission is to inspire positive change. He does this as a faculty member, author, consultant, and speaker. He is a professor emeritus at the University of Michigan's Ross School of Business and one of the co-founders of the Center for Positive Organizations. As an author he has published 18 books. His best-selling volume, Deep Change, has been used across the world. His book, The Best Teacher in You, won the Ben Franklin Award designating it the best book in education for 2015. The Harvard Business Review has selected his paper, "Moments of Greatness: Entering the Fundamental State of Leadership," as one of their 10 Must Reads on Managing Yourself. Robert probably could answer most of the questions we pose - simply because he is such a broad and deep thinker having touched from paradoxes to love almost all our topics!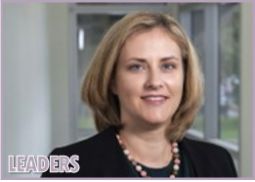 Marylène Gagné
Marylène is a good friend and "the" SDT researcher for issues in the workplace. She is Professor at the Future of Work Institute in the Faculty of Business and Law. The Institute promotes productive and meaningful work as essential foundations of a healthy economy and society. We focus on how people contribute to and benefit from new knowledge and practices. Our mission is to support thriving people and organisations in the digital age. Marylène's research examines how organisations, through their structures, cultures, rewards, tasks, and management, affect people's motivational orientations towards their work, including volunteer work, and how quality of motivation influences performance and well-being in the workplace.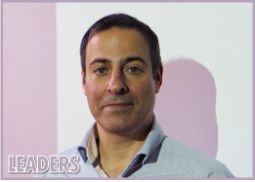 Abraham Carmeli
Abraham Carmeli is a faculty member at Coller School of Management, Faculty of Management at Tel Aviv University. He received his Ph.D. from the University of Haifa. His current research interests include strategic leadership (CEOs, Top management teams, and Boards of Directors), strategic decision-making processes, decline and failures in organizations, positive work relationships, crisis management, agility and resilience, learning and knowledge creation processes, creativity and innovation, and responsible organizations and sustainability behaviors. He stood out for us, among other things, for his research on good relationships, solidarity and care - but also because he now transfers these insights to the ecosystem level.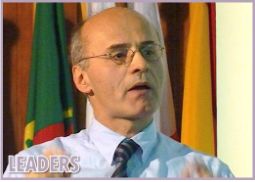 Haridimos Tsoukas
An (unhappy) engineer by discipline, Prof. Tsoukas migrated to the social sciences, and found his intellectual home in organization and management studies. He is not a philosopher but can't help but see everything from a philosophical point of view. He is not a complexity scientist but can't help but approach everything in terms of, Gregory Bateson's memorable phrase, "the pattern that connects". And he is not a politician but, as an engaged citizen, can't help but be passionate about the affairs of the «polis».
Author and editor of several books in English and Greek, his research publications have appeared in the most distinguished international journals of organizational and management research. He is best known for his contributions to understanding organizations as knowledge and learning systems, for re-viewing organizational phenomena through the lens of process philosophy, for exploring practical reason in organizational contexts as well as the epistemology of reflective practice in management, and for bringing insights from Aristotelian, Wittgensteinian and Heideggerian philosophy to organization and management studies...that makes it pretty clear why we would love to interview him!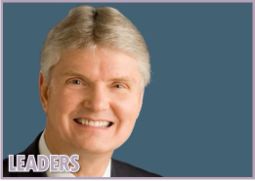 Kim Cameron
Kim Cameron is William Russell Kelly Professor of Management and Organizations in the Ross School of Business and Professor of Higher Education in the School of Education. His past research on organizational virtuousness, downsizing, effectiveness, corporate quality culture, and the development of leadership excellence has been published in more than 130 academic articles and 15 scholarly books. His current research focuses on virtuousness in and of organizations--such as forgiveness, gratitude, kindness, and compassion--and their relationship to performance. He is one of the co-founders of the Center for Positive Organizations at the University of Michigan. But beyond being one of the leading experts on POS he is also a caring soul - living his credo. It will be a pleasure to interview him!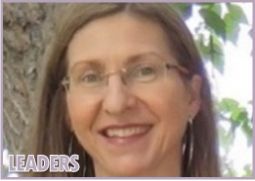 Ramona Bobocel
This is what Ramona Bobocel writes about herself: My research program focuses on the study of fairness/justice in the workplace. I examine why and how perceived unfairness in the workplace affects employees and the public, including the study of both constructive and destructive coping strategies. My research also examines factors that diminish or facilitate the enactment of fairness and ethical decision making by corporate leaders and others with power. We found her work on the ethics of fairness, her studies on wisdom but also on moral emotions square on our topic and seldom united in one researcher.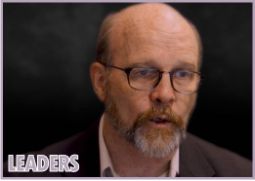 Blaine Fowers
Blaine Fowers (Ph.D., University of Texas at Austin in 1987) is Professor of Counseling Psychology at the University of Miami. He is a Fellow of the American Psychological Association. His primary scholarly interest is in exploring the moral dimension of psychology, both in research and practice. His current scholarly work is centered on the contributions of Aristotle's ethics to a richer understanding of research and clinical practices in psychology and of ordinary life. For us it was the most convincing "operationalization" of virtues and we must inquire more!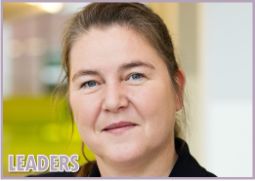 Deanne den Hartog
OK - that is a bit of cheating here as Deanne and Antoinette have written numerous articles together. But Deanne is the most inspiring leadership researcher and spans with her research topics a lot of areas we want to cover: Organizational Behavior, Leadership, HRM, Innovative and Proactive Behavior, Citizenship, Machiavellianism and Narcissism, Trust, Culture, and Teams. Deanne den Hartog has won several prices, a lifetime achievement award for her leadership research, is full professor and head of the leadership and management department at the University of Amsterdam.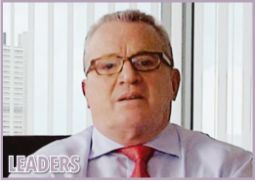 Thomas Sattelberger
Thomas Sattelberger had a long career as successful and very outspoken HR manager. At Deutsche Lufthansa in Frankfurt he was Head of Group Executives and Personnel Development, where he founded the Lufthansa School of Business, the first corporate university in Germany. In 2003 he joined Continental in Hanover as Executive Vice President Human Resources and Labor Director and in 2007 he held the same position at Deutsche Telekom in Bonn, where he remained until 2012. He is now member of the Bundestag as a representative for the FDP, München. Throughout his career humanism, diversity and inclusion were always core topics of his. He is now working on the project "Humane Marktwirtschaft" and thus a dream webcast partner for our interviews!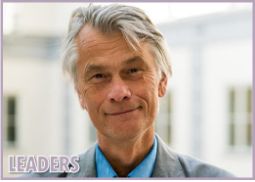 Mats Alvesson
Mats Alvesson is one of most original management researchers. His "current research projects focus on leadership, functional stupidity in organizations and experiences of bureaucracy and managerial work in universities. My research interests include critical theory, gender, power, management of professional service (knowledge intensive) organizations, leadership, identity, organizational image, organizational culture and symbolism, qualitative methods and philosophy of science. My most recent books include Return to Meaning (Oxford University Press 2017), Reflexive Leadership (Sage, 2017, with Martin Blom and Stefan Sveningsson),The Stupidity Paradox (Profile 2016, with André Spicer), Managerial Lives (Cambridge univ Press 2016, with Stefan Sveningsson)."We hope that we can reflect very critically with him on some of the maybe "paternalistic" strifes of virtue ethics applied to organizations.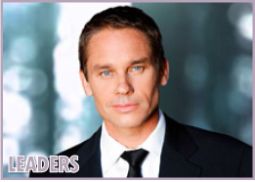 Marcus Buckingham
Marcus Buckingham is one of these very outspoken and passionate practice researchers who like no others transport revolutionary issues inside companies. And that of course makes him to a rock star - hopefully he will still agree for an interview. More about him by him "Marcus Buckingham is the author of two of the best-selling business books of all time, has two of Harvard Business Review's most circulated, industry-changing cover articles, and has been the subject of in-depth profiles in The New York Times, Wall Street Journal, USA Today, Forbes, Fortune, Fast Company, The Today Show, and The Oprah Winfrey Show."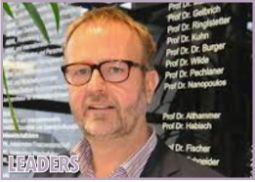 André Habisch
André Habisch is Professor for Christian social studies at the Catholic University of Eichstätt. His main research interests are social capital theory, social policy, and economic and corporate ethics.Habisch was a member of the inquiry commission "Future of Civic Engagement" of the German Bundestag as well as inquiry commission "Education in Thuringia" of the Thuringian state parliament. Habisch is an advisor in the Central Committee of German Catholics, scientific advisor to the Federation of Catholic Entrepreneurs (BKU), in the scientific commission "Impetus for Work" (VEBA AG, Diocese of Essen, Evangelical Church in the Rhineland), scientific coordinator at the IFOK Institute, Bensheim, and founding director of the Center for Corporate Citizenship eV, Ingolstadt and member of the CSU policy committee. He is also a member of the jury of the "Schwab Foundation for Social Entrepreneurship" for the election of the Social Entrepreneur 2006. Habisch is also on the advisory board of the Catholic Social Science Center in Mönchengladbach (KSZ). We found his work on practical wisdom and how this is applicable to organizations highly insightful.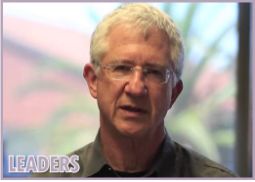 Paul S. Adler
Paul S. Adler is Professor of Management and Organization, Sociology, and Environmental Studies at the University of Southern California. He has served as chair of the Technology and Innovation Management Division and of the Critical Management Studies Interest Group of the Academy of Management, and served as President of the Academy of Management in 2013-14. He has published widely in academic journals, edited several books, including The Firm as a Collaborative Community: Reconstructing Trust in the Knowledge Economy (2006), The Oxford Handbook of Sociology and Organization Studies: Classical Foundations (2009), The Oxford Handbook of Sociology, Social Theory, and Organization Studies: Contemporary Currents (2014), and co-authored Healing Together: The Labor-Management Partnership at Kaiser Permanente (2009). His most recent book is The 99 Percent Economy: How Democratic Socialism Can Overcome the Crises of Capitalism (2019). Paul is an inspiring "rebel" and one who has never lost his critical eye on contemporary problems both within the business schools but also with our society.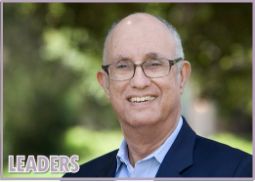 Jeffrey Pfeffer
Jeffrey Pfeffer is the Thomas D. Dee II Professor of Organizational Behavior at the Graduate School of Business, Stanford University where he has taught since 1979. He is the author or co-author of 15 books including:
Leadership B.S.: Fixing Workplaces and Careers One Truth at a Time;
The Human Equation: Building Profits by Putting People First;
Power: Why Some People Have It—and Others Don't;
The Knowing-Doing Gap: How Smart Companies Turn Knowledge Into Action;
Hard Facts, Dangerous Half-Truths, and Total Nonsense: Profiting from Evidence-Based Management
And more than 150 articles and book chapters.
We love his critical work on people management but also want to discuss the future of management education with him.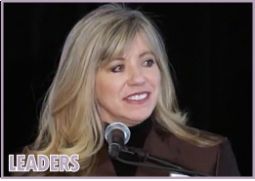 Monica Worline
Monica C. Worline, Ph.D., is founder and CEO of EnlivenWork, an organization that teaches businesses how to tap into courageous thinking, compassionate leadership, and curiosity to bring their best work to life. She is a research scientist at Stanford University's Center for Compassion and Altruism Research and Education; Executive Director of CompassionLab, the world's leading research collaboratory focused on compassion in the workplace; and co-author of Awakening Compassion at Work: The Quiet Power that Elevates People and Organizations. Monica holds a lectureship at the Ross School of Business, University of Michigan, and is affiliate faculty at the Center for Positive Organizations. We would love to interview Monica as she has managed "to operationalize" compassion for organizations - a rare deed indeed.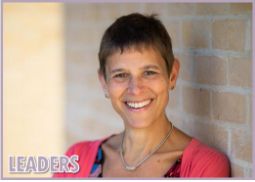 Sally Maitlis
Sally Maitlis is a Professor of Organisational Behaviour and Leadership at Saïd Business School, University of Oxford. Her areas of expertise include sensemaking in organisations, trauma and adversity at work, and processes of personal growth. Before coming to Oxford, Sally was a Professor of Organisational Behavior at the Sauder School of Business, University of British Columbia in Vancouver, Canada. Sally has managed to bring sensemaking and emotions together - topics which are both core to our book and which only very few have ever unpacked as a package.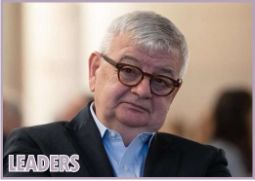 Joschka Fischer
Joschka Fischer is a German politician of the Alliance 90/The Greens. He served as Foreign Minister and as Vice Chancellor of Germany in the cabinet of Gerhard Schröder from 1998 to 2005. Fischer has been a leading figure in the German Greens since the 1970s, and according to opinion polls,[ he was the most popular politician in Germany for most of the Schröder government's duration. Following the September 2005 election, in which the Schröder government was defeated, he left office on 22 November 2005. In September 2010 he supported the creation of the Spinelli Group, a europarliamentarian initiative founded with a view to reinvigorate efforts to federalise the European Union. A proper rebel in his time with the most important topics of today at heart!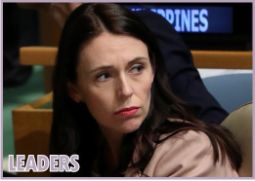 Jacinda Ardern
Jacinda Kate Laurell Ardern is a New Zealand politician who has served since 2017 as the 40th prime minister of New Zealand and as leader of the Labour Party. She was first elected to the House of Representatives as a list MP in 2008, and has been the member of Parliament for Mount Albert since March 2017. In the recent pandemic Jacinda has become the synonom for compassion and excellence. She seems to imbue the virtues we are trying to write about!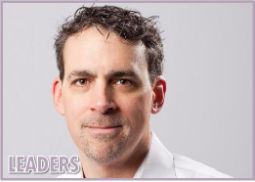 Bill McEvily
Bill McEvily is a Professor of Strategic Management at Rotman and the Jim Fisher Professor of Leadership Development, where he teaches courses on social networks, strategy implementation and organizational theory in MBA and Executive programs, and courses on organizational theory in the PhD program. His research explores social networks as an organizational and strategic resource. Professor McEvily has published research articles in leading academic journals in the fields of management, psychology, sociology, and economics. His research on trust, social networks and alliances is important for how we like to place good organisations into their ecosystem - plus Bill always manages to find new important vantage points in this research.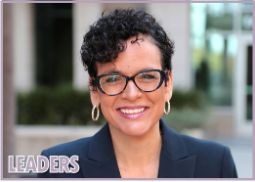 Lisa D. Ordonez
Lisa Ordóñez became the Dean of the Rady School of Management at UC San Diego beginning September 2019. She previously served for 25 years at the University of Arizona as a research faculty member and later as vice dean for over four years. Ordóñez's academic interests are in the areas of decision making and behavioral ethics. Her research examines the negative aspects of goal setting. In particular, she has found that pursuing performance goals can lead to unethical behavior to meet those goals. She has published several scholarly articles and chapters in this field. She received a National Science Foundation (NSF) grant to support her work on ethical decision making and is a recognized expert in the field of ethical behavior in organizations. She has also examined the impact of emotions and other factors on decision making. Her research has been cited in numerous media outlets including Money Magazine, New York Times, The Economist, CNN, Forbes, Running Magazine, and Real Simple Magazine and on NPR Marketplace. Antoinette in particular hopes that Lisa, despite being a dean, finds time for an interview as she is a great inspiration for understanding how performance management and ethical behavior are linked.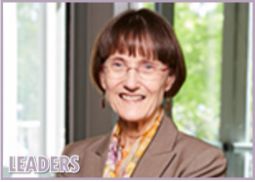 Margaret Blair
Margaret Blair is an economist who focuses on corporate law and finance. Her current research focuses on five areas: team production and the role of corporate boards of directors, the legal concept of "personhood," the historical treatment of corporations by the Supreme Court, the role of private-sector governance arrangements in contract enforcement, and the problem of excessive leverage in financial markets. Professor Blair joined Vanderbilt's law faculty in 2004 as part of the team supporting the Law and Business Program and was appointed to the Milton R. Underwood Chair in Free Enterprise in 2010. She is the wise woman of corporate governance and we are sure that she can answer many of our questions in this area.
bucket list
BOOK REVIEWS AND OPEN QUESTIONS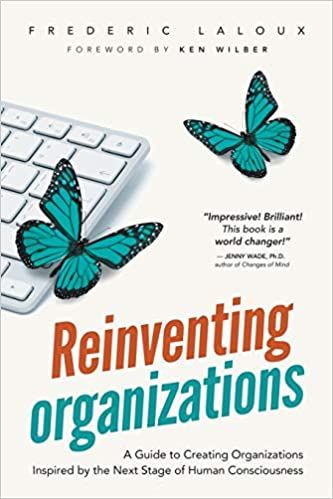 Reinventing organisations
COMING SHORTLY - SEE ALSO OUR BLOG SECTION
All website content is currently DRAFT:
Please share any feedback and/or flag any errors via the content form. 
Important:
All rights related to images or content created by others that are hosted on this site remain with their respective authors. In case of any undue usage please get in touch. 
© 2021 All rights related to proprietary content reserved